In industrial processes maintenance and adjustment operations on machinery occur quite frequently, therefore there is an ever growing need for tailor made special access points which allow operators to safely access machinery or for products to move from one work station to the next without compromising plant safety.
Access manufactures two types of special doors for machinery safe guarding: automated moving guards with vertical opening to reduce use of space which are activated by an electro-mechanic or motor-operated controller, and automated high speed roll-up doors as provided in the Machinery Directive 42/2006/CE.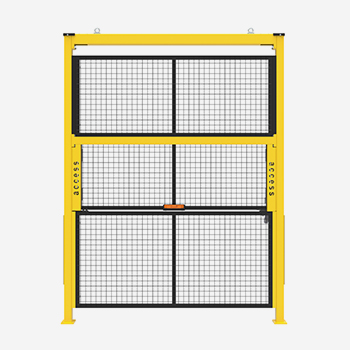 Automated movable guards are tailor designed and are realised with rigid frames, bi o tridimensional stand alone structures, and with mesh or polycarbonate panels which are conformant to the Machinery Directive 2006/42/CE.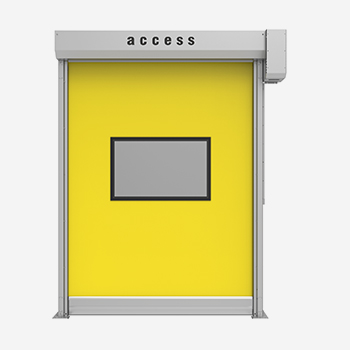 Automated high speed roll-up doors are designed for frequent opening/closing, short cycles and limited space use.
View and download more than 8000 Access 3D products from Traceparts and create your personalised libraries to purchase your project directly by importing it in myaccess e-commerce.
Design and configure the layouts of your safety guards with Guarda following simple and standardised procedures to list the products you can then upload and by in myaccess e-commerce.
Select and purchase the products you need or upload your project in myaccess e-commmerce where you will find the cart to send your order and receive immediate confirmation with your dedicated sales terms.
To save precious time and simplify do-it-yourself assembly, you can download assembly instructions for each Access product.
All our safety guard systems are CE certified and have been designed and manufactured in conformity with UNI EN ISO 14120:2015, UNI EN ISO 13857:2020 – TUV NORD standards. Access is the only company worldwide to have a welding certification conformant with UNI EN ISO 3834-3 – ICIM.
Our new R&D lab is an area dedicated to product improvement and the research of new technologies to reduce the risks associated with industrial machinery.